QOKI ZIM-SA Emergency Covid Food Hampers Relief​

Thank you to our donors – and we need more donors, please! Help us help our fellow countrymen. We've just bought our first forty hampers and are sorting them ready for delivery.
Just a polite reminder, these food hampers are for those who are desperate, struggling Bantu. Let's work together, sizwelane please. Every week we will give a hamper each to forty families per area.
Thank you to Delta Buses for helping with transportation of these hampers. Food hampers distribution will cover Yeoville, Berea, Hillbrow, Diesploot, Tembisa, Honeydew and Olivenhout.
Like our page https://www.facebook.com/Qoki-Zim-SA-Emergency-Covid-Fund-106817207708261/
The hampers consist of these items:
Samp 5kg
Mealie meal 5kg
Cooking Oil 750ml
Soap
Colgate
Washing Powder 1kg
1 tin Baked Beans
1 tin Corned Beef
1 tin Fish
Teabags
Mayonnaise
Salt 500g
Flour 2kg
Sugar 2kg
Soup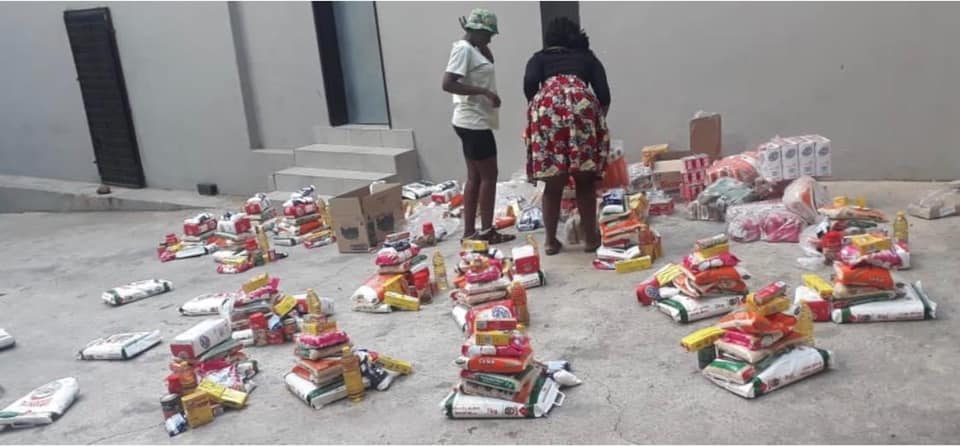 We've just bought the first lot, they are sorting them out for delivery, Delta buses helping with transport. Each hamper is R308 (£15).